Lexus Transmission Services in Indianapolis, Serving Carmel and Fishers, IN
We provide comprehensive transmission services according to SERVICE by Lexus standards with world-class craftsmanship and care. Our Lexus-certified technicians acquire transmission maintenance expertise through programmed factory training and firsthand experience performing transmission services for the RX 350, ES 350, GX 460, IS 350, LS 300, and other Lexus models. Lexus-certified technicians complete transmission services in a state-of-the-art facility with genuine Lexus parts. Continue learning about Lexus-certified transmission maintenance and repairs. Check the current Lexus Service Experience Offers to save on transmission service. Schedule a transmission service appointment at Tom Wood Lexus in Indianapolis, IN.
Transmission Services
Transmission Inspection - If your vehicle's transmission is showing signs of trouble, from difficulty shifting to odd noises to a slipping transmission, our certified technicians can inspect the transmission to find the root of the problem.
Transmission Fluid Exchange - All transmission fluid acts as a lubricant, and automatic transmission fluid also serves as a coolant; when this fluid gets old, it's important to have it changed in order to keep your transmission functioning.
Transmission Replacement - While transmissions can sometimes be repaired, it often ends up being less expensive to simply replace a damaged or worn transmission entirely; our expert technicians can replace your transmission here.
Lexus-Certified Transmission Services, Near Lawrence and Westfield, IN
Transmissions convert engine power into variable torque sent to the drive wheels. Transmissions accomplish this task through a complicated gear orchestra. The moving parts require fluid lubrication to prevent overheating and catastrophic damage. Transmission fluid collects debris, succumbs to thermal breakdown, and requires exchange maintenance when advised in the owner's manual. Automatic transmission fluid has a 60,000 to 100,000-mile exchange interval, and manual transmission fluid has a 30,000 to 60,000-mile exchange interval. We encourage guests to check the owner's manual regarding their model's transmission fluid exchange interval. We perform a basic visual transmission inspection alongside fluid exchange service and multi-point inspections. Transmission inspection includes checking the housing, cooler hose, and gasket for leaks and other problems. Contact us for a transmission diagnosis if you experience performance malfunctions, and the associated symptoms, such as delayed/refused gear engagement, gears slipping, noise, or dashboard warning light. Transmission diagnosis provides insight for recommended service formulation. We repair minor transmission component problems and provide replacement service for depreciation beyond repair or economically unfeasible to repair if guests want to extend vehicle life.
Schedule Service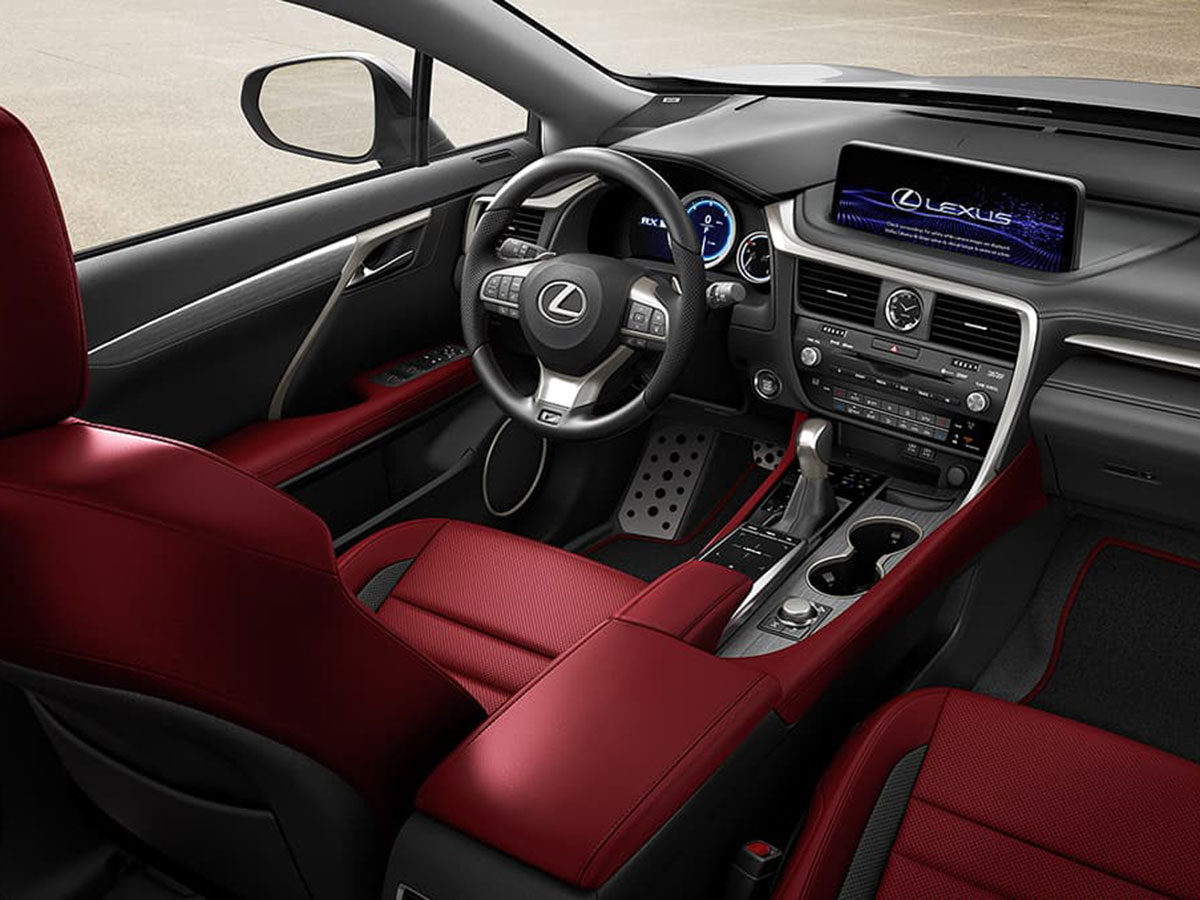 Schedule Transmission Service at Tom Wood Lexus
Guests can schedule transmission service appointments online or by phone. You can check the Lexus Service Experience Offers, download an applicable coupon, and schedule transmission service online within minutes. We welcome guests to arrange transmission service with complimentary vehicle pick-up and delivery for ultimate convenience. Arrange a service loaner vehicle if you need alternative transportation during transmission service. We offer a comfortable 5-star guest lounge with fast Wi-Fi, flat-screen TVs, and complimentary refreshments. Transmission services include a complimentary car wash and vacuum, ensuring guests leave with a clean ride.