Lexus Oil Change Service in Indianapolis, Serving Carmel and Fishers, IN
We provide quick and convenient oil change services according to SERVICE by Lexus excellence. Our Lexus-certified technicians have extensive firsthand experience performing oil change services for the RX 350, ES 350, GX 460, IS 350, LS 300, and other Lexus models. Continue learning about Lexus-certified oil change services, and consider the late oil change risks. Check the Lexus Service Experience Offers to save on your oil change service. Schedule your next oil change appointment at Tom Wood Lexus in Indianapolis, IN.
Oil Changes Services
Full Synthetic - Fully synthetic engine oil lasts considerably longer than conventional oil; it also keeps your engine cleaner and flows better in both hot and cold conditions.
Conventional - Made from refined crude oil, conventional engine oil keeps your engine's moving metal components lubricated so that they will not be damaged by friction.
Semi-Synthetic - This special blend of conventional and synthetic oil can provide some of the benefits of both: it's less expensive than full synthetic oil, but keeps your engine cleaner than conventional.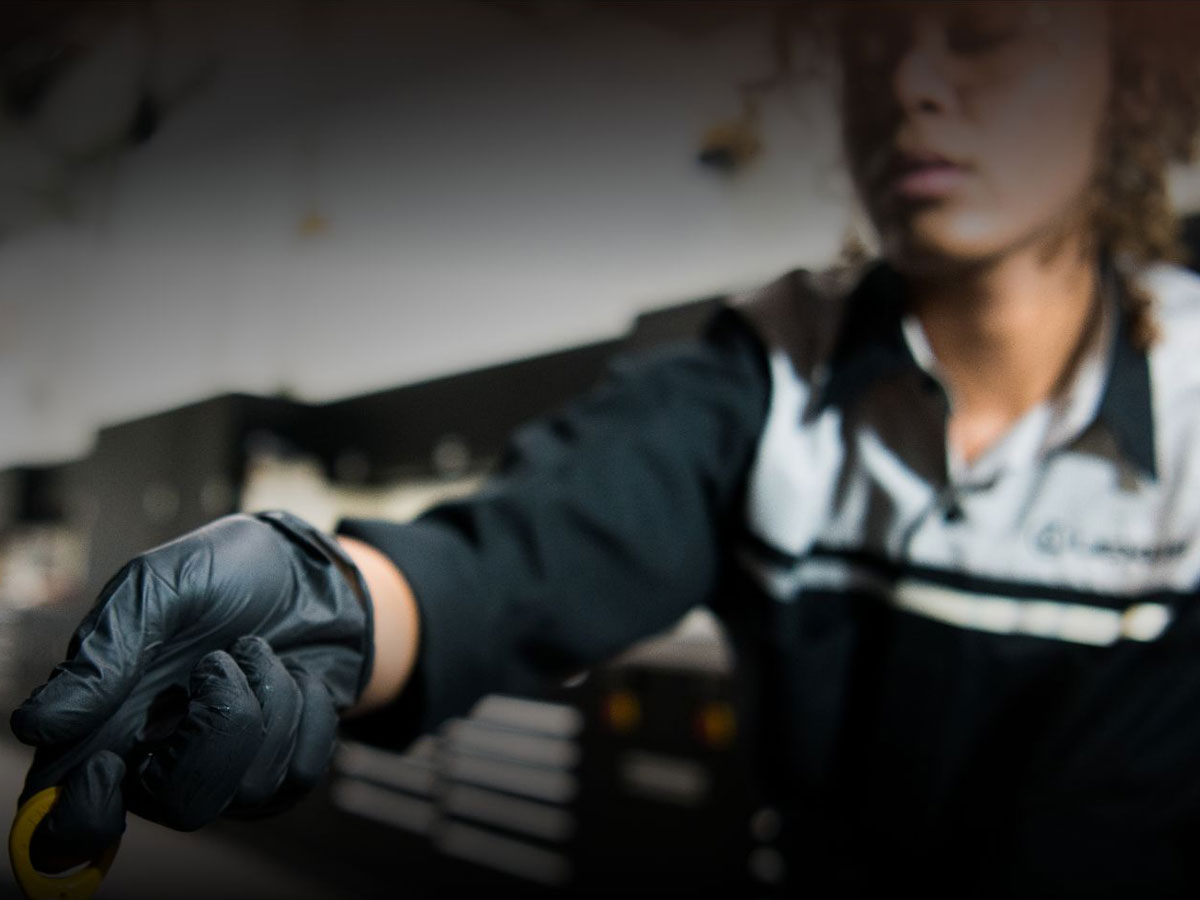 Late Oil Change Risks
Late or delayed oil changes occur after the recommended interval and invite engine-related performance risks to define your driving experience. Sludgy, broken-down, debris-laden motor oil provides poor lubrication with increased internal component friction and heat. The increased friction and heat cause reduced fuel efficiency, premature component degradation, more costly repairs, reduced reliability, and shorter life.
Lexus-Certified Oil Change Services, Near Westfield and Lawrence, IN
Lexus manufactures reliable, fuel-efficient, smooth-firing, and durable combustion engines. Optimizing long-term engine performance requires oil changes when advised in the owner's manual. Leading automakers like Lexus agree that regular oil changes are the #1 maintenance for getting the most out of engines. Oil changes mitigate depreciation caused by friction and heat, protect against corrosion, promote cleanliness by removing debris, improve fuel efficiency, reduce repair costs, extend life, and increase resale value. We provide Lexus owners with a comprehensive oil change service menu, including synthetic, semi-synthetic, conventional, and high mileage. Synthetic motor oil is the most advanced engine lubricant with the thinnest viscosity, enhanced thermal breakdown resistance, and a 10,000-mile change interval. Older Lexus models and some newer models with 5w-20 or 5w-30 motor oil might have drivers choose conventional motor oil that requires change service every 3,000 to 5,000 miles. Semi-synthetic motor oil features a mixed formulation of synthetic and conventional oils and has a 5,000 to 7,5000-mile change interval. High mileage motor oil enhances protection with a specialized formula for engines accumulating 75,000+ miles.
Schedule Oil Change Service at Tom Wood Lexus
Guests schedule oil change service appointments online or by phone. You can check the monthly Lexus Service Experience Offers, download an applicable oil change coupon, and schedule service online within a few minutes on a single website visit. We have a comfortable 5-star guest lounge with fast Wi-Fi, complimentary refreshments, and flat-screen TVs.