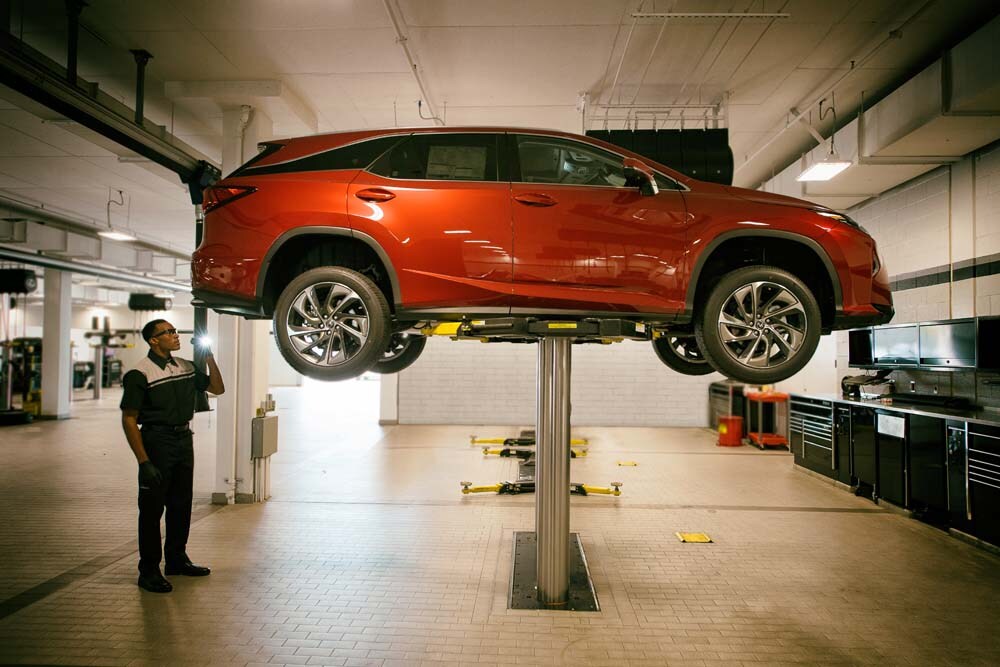 At Tom Wood Lexus, we don't just want to sell you a new luxury car. We also want to help you take good care of it so that it lasts a long time. That's why we also offer the Lexus service you need and tell all car owners about the importance of car maintenance.
Importance of Routine Maintenance
That 2020 Lexus RX you just bought is built to last, but some of the parts and fluids are not. They need to be replaced from time to time, and neglecting this maintenance can cause a number of problems. Routine maintenance can fix small problems before they become big and expensive ones. An inexpensive oil change, for example, can prevent costly engine damage. Your ownership costs decline and your vehicle lives a longer, healthier life.
Routine maintenance also keeps you safer. When you bring your car in for service appointments, our factory-trained mechanics might be able to spot safety issues that you may have missed. In addition, properly caring for crucial car components like tires and brakes can keep you safer on the road. These parts should be responsive when you need them to be, for your own well-being.
Why Choose Our Lexus Service Center
If you do need routine maintenance, our service center should be your first stop, We offer transparent pricing and frequent Lexus service specials, so you can save on the crucial car care that you need. We make it easy to schedule an appointment online and you know that all of our work will be completed by trained technicians who know your vehicle inside and out. Naturally, we're also your source for official Lexus parts and accessories.
Whether you're shopping for a new luxury car or need help taking care of your current model, our Lexus dealership serving Carmel, IN can help. Talk to the trained mechanics at our Lexus service center today and see how easy it can be to get the car maintenance you require.