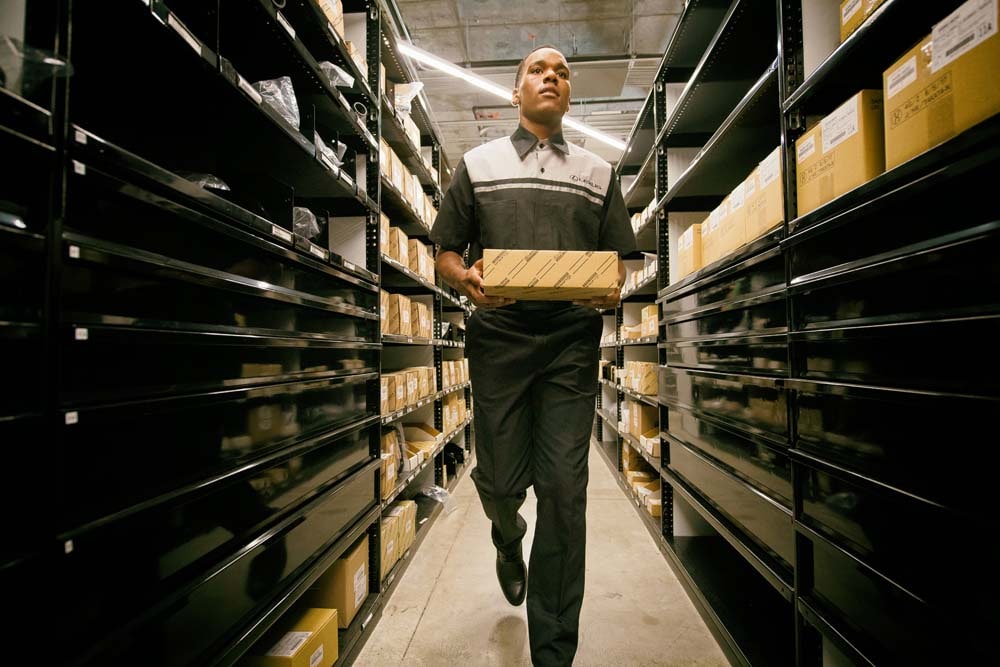 Our Lexus vehicles are built to last, but not every component in your vehicle is built for the long haul. That's why we don't just sell new and pre-owned luxury vehicles here at Tom Wood Lexus. We also help drivers take care of their vehicles, and we offer the official Lexus parts they need to keep their vehicles running smoothly.
Commonly Replaced Lexus Parts
Over the lifespan of your vehicle, there are many parts that will need replacement. Engine oil filters, which keep impurities away from your engine, have to be swapped out when you get your oil changed at our Lexus service center. The battery in your car, a crucial component that controls electrical systems and helps your vehicle start up, generally needs to be replaced every five years or so. Other components, like brake pads, timing belts, and cabin air filters need to be replaced with brand new parts eventually. Our expert technicians can tell you what parts need to be replaced and when, and we only use official Lexus parts when making our repairs.
Why Choose Genuine Lexus Parts
We use only genuine Lexus parts because they're specifically manufactured for the 2020 Lexus NX and other Lexus models. If you opt for other types of aftermarket parts, you don't really know what you're getting because manufacturers can vary in quality. When it's an OEM part, it comes right from the car manufacturer and can often is backed by a warranty. You don't have to worry about a genuine Lexus part letting you down, because we put the same expertise into their design as we do our vehicles.
So whether you're shopping for a new luxury car or you just need an expert mechanic's help with your current vehicle, visit our Lexus dealership serving Carmel, IN. Our automotive experts are standing by, ready to assist you!